KLC is a vibrant, growing community that is family orientated and made up of members of many nations and all ages. We encourage one another to seek and worship God and our aim is to live our lives led by the Spirit.
​
In John 10:10 Jesus says, "I came that they may have and enjoy life, and have it in abundance."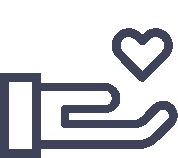 "Whoever is generous to the poor lends to the lord, and he will repay him for his deed."
Sign up to receive updates from us
Alpha is an 11 week course aiming to explore the basics of the Christian faith. Starting on the 29th September!
Join our Forum to talk about things that matter to you